Professional Service from the offer stage to the end of the congress with its expert staff
Claros Tour is one of the main elements of the congress; organizes communication with delegates, sponsors and participants with expert staff. The Congress manages the projects from the proposal stage to the termination. Budget and cash flow control, business and scientific program development, information, presentation, communication and tencology creation, social program and entertainment events, tours, transfers, travel and accommodation needs to control and organize. We are your solution partner for generating ideas and evaluating events.
---

15 YEARS OF EXPERIENCE
Reflecting our experience and experience on all our services to turn them into memorable memories.

EXPERT STAFF
We go beyond the limits for perfect service with our expert and dynamic staff. P>
---

RIGHT SOLUTION
We save time by offering you special solutions with our expert staff.
---
TRANSPARENT
Budget management with transparent and clear planning.
---
ORIGINAL
Ideas that make a difference for the individual and the activity
---
EASY ACCESSIBLE
Top-of-the-line team and sustainable communication management.
---
ABOUT
CLAROS
---
Claros is one of the most important divine centers of consciousness in Anatolia dedicated to God Apollo. 7th and 6th centuries BC. Claros, who was built in the name of Apollo, the chief god of Kolophon at the beginning, was world famous with his secretive oracles..
---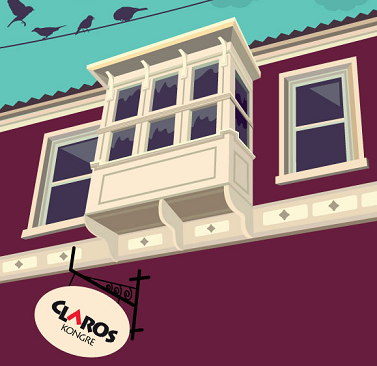 ---

SOME OF THE CONGRESSES WE ORGANIZED
Congress, meeting management
Promotion and Marketing Services
li>Press and Public Relations
Decor, Stage, Stand design, Printed material design Web services
Social media management
Staff management
Paper Management
Congress sales marketing and promotion services (Sales marketing and promotion strategies, announcements, posters, social media, potential participant profile, and finding relevant stakeholders, sponsorship)
Budgeting (congress budget management)
Finance Management (Bank accounts, cash flow, taxes, invoicing and payments)
Exhibition (Site selection, participant guidance, area planning, sales and settlement planning,
Registration (Online Registration, on-site registration, fee collection and statistical reporting)
 Printed Material Printing and Design Services (Name Badge, Bags, Program Printing)
 Hotel Accommodation and Reservation Service (Hotel Reservation, Flight Ticketing Service)
 Social Program (Cultural Trips, Touristic Tours, Transfer, Cocktail and Gala organizations)
Technical Services (Visual and audio (audio) equipment, Various applications)
Corporate Social Responsibility Projects (Recycling projects, Green - nature conservation projects,)
Press / Media Relations